The Select Committee on International and Regional Agreements is located in Room 5135 and the phone number is (916) 319-2010.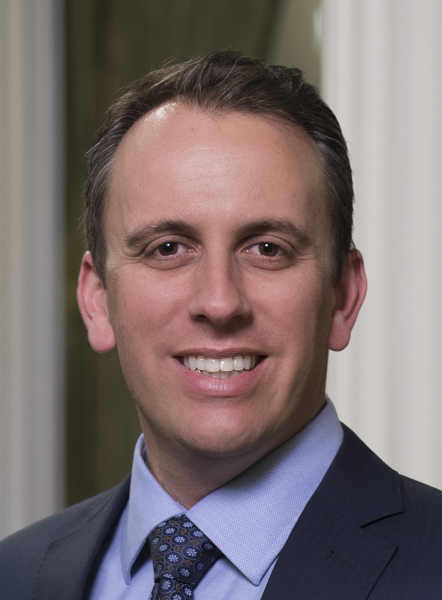 COVID-19 Information
Due to the statewide stay-at-home order and guidance on physical distancing, seating for committee hearings will be very limited for press and for the public. All are encouraged to watch our hearing from its live stream on the Assembly's website at https://www.assembly.ca.gov/todaysevents.
We encourage the public to submit written testimony before the hearing through email submission to Assemblymember.Levine@assembly.ca.gov. Please note that any written testimony submitted to the committee is considered public comment and may be read into the record or reprinted.
The Capitol will be open for attendance of committee hearings, but the public is strongly encouraged to participate via email submission or telephonically.
Information regarding a call-in option for testimony will be made available on the committee website closer to the hearing date. We encourage the public to monitor the committee's website for updates.
Assembly Select Committee on International and Regional Agreements
Assemblymember Marc Levine, Chair
An Overview of the Western States Pact to Address COVID-19
Friday, May 22, 2020
10:00 AM to 12:00 PM
State Capitol, Room 437, Sacramento, CA 95814
A livestream of this hearing can be viewed at: https://www.assembly.ca.gov/todaysevents or www.fb.com/asmmarclevine 
Hearing agenda and background information can be found here: https://a10.asmdc.org/sites/a10.asmdc.org/files/pdf/levine-select-committee-agenda-5-22-20.pdf
Agenda
I.       Welcome, Introductions, and Opening Statements
Chairman Levine
Members of the Committee
II.      State Government Coordination & Response
Representatives from the states of California, Colorado, Nevada, Oregon and Washington were invited, but are unable to participate.
III.    Private Sector Response, Contributions & Impacts
- Sara Flocks — Policy Coordinator, California Labor Federation
- Lance Hastings — President, California Manufacturers & Technology Association
- Jamie Johansson — President, California Farm Bureau Federation
- Rachel Michelin — President, California Retailers Association
- Matthew Sutton — Sr. Vice President, Government Affairs & Public Policy, California Restaurant Association
IV.    Public Comment
V.      Closing Remarks